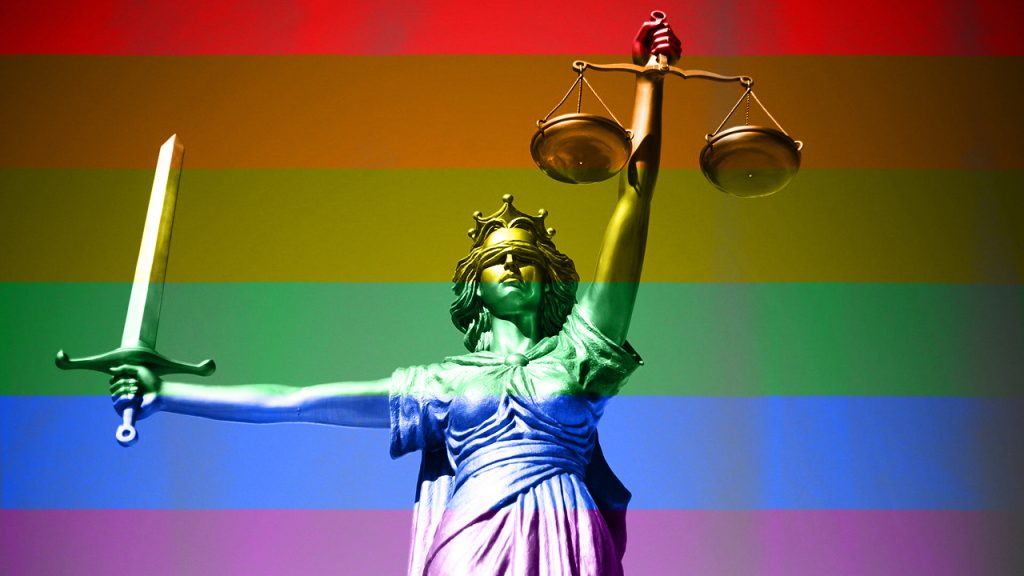 Credits: Ramón Elizondo
AUSTIN – On Friday, the Travis County District Court, in Austin, issued a third injunction blocking the State of Texas from implementing an executive order targeting trans youth and their families.
Gov. Abbott's directive ordered the Department of Family and Protective Services (DFPS) to start investigating members of the Parents, Families, and Friends of Lesbians and Gays (PFLAG), an advocacy group that fights for the rights of the LGBTQ+ community in Texas.
The intention was to target parents who work closely with medical professionals who provide their adolescent transgender children with hormone treatment medication.
According to legal experts, the order could have led to transgender children being placed in foster care homes, and their parents easily would have been charged as criminals for child abuse, and by following the advice of their private doctors.
"Today, families of transgender kids in Texas who are members of PFLAG National find shelter from Gov. Abbott's unjust order," said Brian K. Bond, Executive Director of PFLAG National. "PFLAG, our chapters in Texas and around the country are sources of support and safety from government harm because every LGBTQ+ person deserves respect, dignity, and the right to access the care they need when they need it."
Apparently, Gov. Abbott and the DFPS have failed to follow the orders issued by the judges, since the Washington Post obtained a document stating that DFPS was continuing intrusive investigations against PFLAG members, including a 13-year-old transgender boy student who was pulled out of class and questioning him in one of the meeting rooms at school, about his medical history.
Based on the details of the nearly hour-long interview, the DFPS applied several questions to the kid, including the teen's medical history related to his gender dysphoria diagnosis and to what appears to be an attempt of suicide in the past according to court records.
According to his mother, named Carol Koe, the "senseless" interrogation of her son Steve Koe, leave him shaking and distressed.
"I don't want other Texas families to go through a traumatic experience like ours," she wrote. "I worry that other parents will hesitate to seek out the care and support that their transgender children may need out of fear that someone will report them to DFPS if the threat for baseless investigations remains."
The same support for transgenders came from policy and advocacy strategist for the ACLU of Texas, Adri Pérez, who told politicians to step out of the lives of people who need medical treatments.
"State leaders have no business interfering with life-saving care essential for transgender youth," said Adri. "State leadership continues to attack parents for how they raise their kids — and all our plaintiffs are doing is providing unconditional love and support for children of all gender identities."
Andri reminded the 1.8 million LGBTQ fellows living in Texas according to a recent analysis by the Public Policy Institute of California (PPIC), that the ACLU will never stop fighting for the rights, and safety, of all transgender Texans.
He also encouraged parents of transgender children to trust doctors who treat transgender youths, that way our society sees fewer cases of suicide.
Precisely suicide was the concern of Holly Dickson, ACLU of Arkansas executive director, who based on a recent report by the Trevor Project, estimated that members of the LGBTQ community have four times more likely to commit suicide than heterosexuals.
The same report estimates that nearly 1.8 million trans youth, ages 13 to 24, have seriously considered suicide each year in the United States.
Holly joined the conversation due to the recent ruling of the 8th Circuit Court of Appeals, where a three-judge panel prohibits the state of Arkansas from implementing Act 626, which prohibits doctors from providing hormonal treatments to patients under the age of 18 who wish to change their sexual orientation.
"Today, the Eighth Circuit Court of Appeals affirmed that no child should be denied medical care they need," said Holly. "We are relieved for trans youth. Research shows that denying gender-affirming care to transgender youth contributes to depression, isolation, eating disorders, self-harm, and suicide."
Based on Holly's legal knowledge, the lawsuit will end up in the nation's Supreme Court, so preparation is on the ground to go against state legislators who instead of helping children, he says harm them psychologically since he believes that there should be no discrimination against them and that they are allowed to live a life full of physical and mental health.
Therefore, ACLU leaders encourage anyone in suicidal crisis or emotional distress, to call the nation's Suicide & Crisis Lifeline which provides 24/7 service via a toll-free hotline: 9-8-8.
Last updated on September 18, 2022 by Ramón Warini