Children dying at the southern border detention centers where no medical assistance is given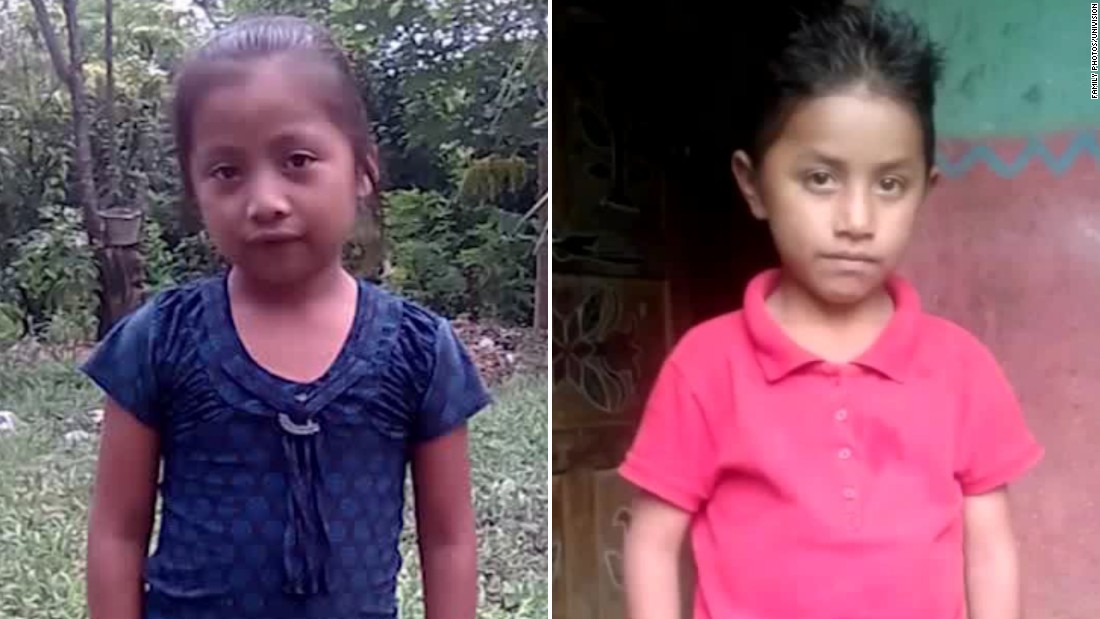 Left: Jakelin Caal, a 7-year-old girl who died in CBP custody. Right: Felipe G. Alonzo, the 8-year-old boy who died in CBP custody. Photograph: Family / Photos Univision
The lack of medical assistance giving by the Customs and Border Protection Agency to minors at southern border detention centers has caused the death of children last December.
This is the case of Jakelin Caal, a 7-year-old girl who along with her father, Nery Gilberto Caal Cruz, came from Guatemala with the intention of seeking a new life that can provide enough financial support for them and the loved ones they left. Sadly, their dream vanished when they challenged the wilderness section of New Mexico along with 163 people who apparently the majority of them were unaccompanied children.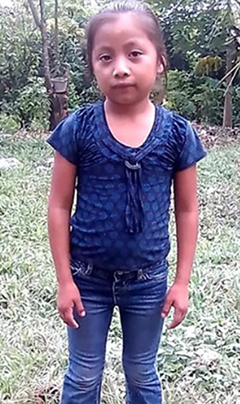 According to The Guardian, police detained everyone on the night of Dec. 6, in Antelope Wells, New Mexico. However, Jakelin was never separated from her father. They remained together until the little girl started giving illness symptoms but apparently, none of the detention centers could provide enough medical aid onsite.
Therefore, Jakelin was transported via helicopter from Lordsburg, New Mexico, to Providence Children's Hospital in El Paso, Texas. The innocent girl fought for her life a couple of hours at the medical facility, but about 12:35 a.m. on Dec. 8, Jakelin passed away due to a sepsis shock according to hospital officials. The Department of Homeland Security said that Gilberto denied any ill coming from his daughter, and so the DHS gave him the form I-779 to back up his arguments.
Jakelin Caal, a 7-year-old girl from
Guatemala who died under CBP costudy.
Photo: NBC news.
One of Gilberto's legal advisers Christopher Benoid, rejects the way government agencies force migrants to sign documents in a language that they clearly don't understand. Therefore, Benoid, along with another group of attorneys including activists and human rights organizations will continue to demand justice for the infant's death.
Meanwhile, Peter Simonson, the executive director of the American Civil Liberties Union (ACLU) in New Mexico, demanded Trump's administration to stop once and for all these human rights violation policies that put children at death risks.
"Jailing children and allowing them to die on our watch does not make America great. This child's death was the inevitable result of this administration's cruel and inhumane border enforcement policies," Simonson said. "We demand a full and transparent investigation into the circumstances of this child's death, and call on the government to institute systemic reforms that prevent this kind of senseless tragedy from ever happening again."
A second child who came from Guatemala also died in the hands of CBP on Christmas day. Felipe Gómez Alonzo, an 8-year-old boy who came with his father and many others along with the migrant caravan, did not show any signs of illness when he first was detained by immigration officials. Felipe started showing health symptoms 48 hours after been in CBP custody. But the lack of medical assistance and the distance between the immigration detention center and the nearest hospital contributed to the death of the boy.
All of these testimonies clearly prove the lack of medical attention and human consideration given to migrants at detention centers. But the issue is even harder because foreign countries do nothing to stop their people from coming to the promised land of "democracy".
Felipe Gómez Alonzo, an 8-year-old boy
who died in the hands of CBP
on Christmas day. Univision photos.
Nevevetheless, in recent months migrant caravans with hundreds of families from Central-America drove thousands of miles with the intention to seek asylum in the United States.
The majority of these families came through the port of entries, which is legal, but they been prosecuted the same way as those unauthorized to do so. The memorandum claims those seeking to further an illegal entry to the country would definitely charge with criminal offenses.
The human crisis at the southern border forced former Attorney General Jeff Sessions to implement the so-called "zero-tolerance" immigration policy on April 6, 2018, which ripped children from their parents and put them in cold cages. Similar to the Holocaust led by Adolf Hitler during World War II.
In addition to the cruel policy, The Washington Post recently reported that the Trump administration started separating children nine months before the approach was announced. All children detained are either at the Office of Refugee Resettlement or at the Department of Health and Human Services.
In a class-action lawsuit, ACLU asked federal judge Sabraw to consider the reunification of nearly 2,800 children still in custody. The Judge took matters and ordered the Trump administration to reunite those children no later than October 25, 2019.
According to CBS News, up to now and just less than a week for President-elect Joe Biden's inauguration, parents of a least 545 migrant children are unreachable, no one knows where they are. Of course, former General Attorney Jeff Sessions said in a call that he didn't care about children at the southern border which leads to understanding the lack of leadership of the outgoing administration.
SIMILAR STORIES FROM TOP NEWS AGENCIES
The Guardian
The Washington Post
HuffPost
Yahoo News
Los Angeles Times
CNN
New York Post
Last updated on January 14, 2021 by Ramón Warini