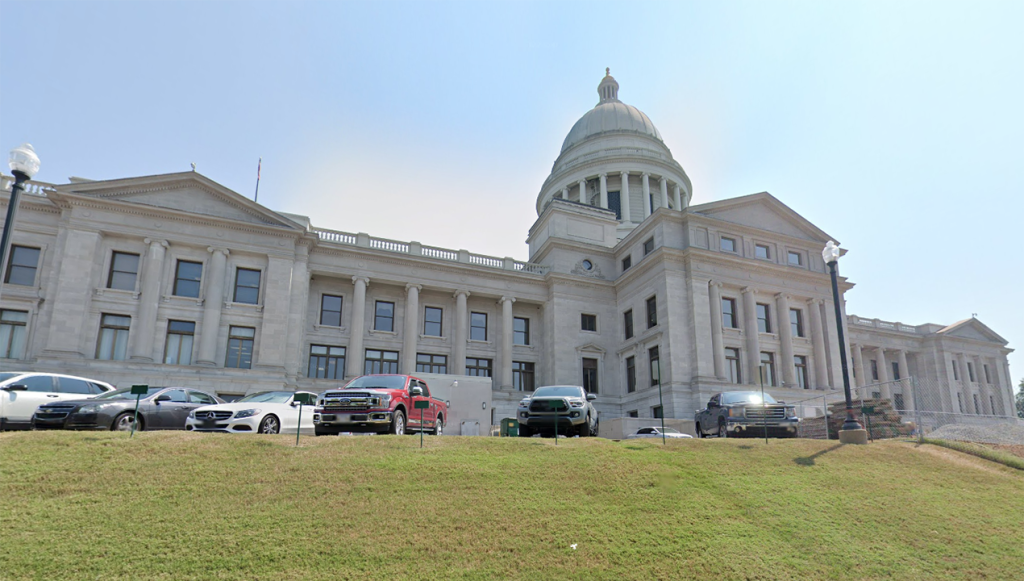 Arkansas Legislature. Photo: Google Earth
LITTLE ROCK – Following the May 24 massacre in Uvalde, Texas, where 19 children and two teachers were killed using an assault rifle, the Arkansas Education Committee will implement a statewide school safety protocol.
According to the committee chairwoman Missy Irvin, technology can become the best resource to track down possible threats to our school systems.
"Arkansas will probably lead the nation if we were to send some resources and utilize technology to organize these assessments to identify needs and resources available, which is going to be different for every school district depending on what they audit and employ to take measures." said Irvin. "That is something in our fingertips, and I think that is something that I personally think we should do and do it tomorrow."
Those measures include preparedness for all school staff members, who will, indeed, take the necessary steps to handle an active shooter who arrives at campus at any time.
"We offer a wide array of different courses and technical assistance that focus not just on educators and administrators but also law enforcement, and in particular in resource school officers." said Cheryl P. May, director of the Criminal Justice Institute for the University of Arkansas System.
On the other hand, Governor Asa Hutchinson, pointed out in a press release that his priority following Uvalde's shooting, is the safety of all children in the state, and so keeping schools safe is the best thing for everyone's well-being.
In order to achieve these objectives, Hutchinson signed an executive order to instruct a special commission to advance strategies with clue points promoting safety in schools, which will also include state funds for its startup, but before that takes place, members of such committee will review a 2018 report, to brainstorm an analysis to protect kids from K-12 schools.
Similarly, the state will take into account the importance of giving physical and mental health treatment to students who require attention in those areas.
So much to consider these improvements, they matter to Pedro Martinez, a father of three children who lives in Fort Smith, and is concerned about the safety of his kids.
"Every time I take my children to school, I take Jesus in my mouth, because I don't know if I'm going to see them coming back home, I don't know if they get injured or end up in a nearby hospital, the situation we live in regard to weapons, is dramatically, anyone can buy them," Pedro said.
According to Giffords, a political influence blog responsible for measuring laws related to firearms in each state, Arkansas has the fewest restrictions on the purchase of weapons, leaving an easy path to have access to pistols.
Giffords staff focuses on educating voters about firearms and the danger these weapons can bring into our communities.
That's why, from the Sandy Hook tragedy of December 2012 to date, they have promoted more than 350 gun safety laws in 45 states.
So much that they tried to reduce the number of deaths caused by gun violence, which is registered an average of 40,000 per year at the national level, reaching every single corner of our communities, they said.
The political blog's influence, records almost 600 murders related to firearms in Arkansas every year, including suicides, homicides, shootings with law enforcement officers, and others unidentified.
Currently, in the state of Arkansas, anyone who is 18 years of age or older can buy a semi-automatic weapon and only apply for a permit to carry it.
Due to the recent massacre in Texas, now Governor Hutchinson has shown his interest in raising the age limit to purchase firearms, from 18 to 21 years of age.
For that reason, Arkansas education system encourages the entire community to report any suspicious activity to the state Crime Stoppers at (910) 483-8477, and if you suspect a threat someone is trying to make or execute, or if there is an emergency where a crime is about to commit, call 911.
Last updated on May 28, 2022 by Ramón Warini