Gabby Petito Facebook
WASHINGTON, DC. – Officials from the FBI Denver office confirmed Sunday what they believe to have found Gabby Petito's body, just outside the Grand Tenton National Park in Wyoming after intensive weeks of search.
According to FBI agent Charles Jones, the preliminary of this report are consistent with the profile of several law enforcement agencies that have been used to find the 22-year-old missing woman who was traveling on a trip coast to coast with her fiancé Brian Laundrie.
"Full forensic identification has not been confirmed 100% that we found Gabby, but her family has been notified of this discovery," Jones said.
Nonetheless, the agent sent his condolences to the entire family and friends of Petito but also pledged to the public to respect the privacy as they mourn the loss of the young woman.
"On behalf of the FBI personnel and our partners, I would like to extend sincere and heartfelt condolences to Gabby's family," said Jones. "As every parent can imagine, this is an incredibly difficult time for the family and friends. Our thoughts are prayers are with them."
Gabby Petito was strangled
UPDATE: on Oct. 12, 2021
Gabrielle Venora Petito. Photo: Instagram/gabspetito
Now, three weeks after the body was found, it is now confirmed by a Wyoming County coroner that Gabby Petito was strangled three or four weeks before her body was located in September.
Thus far, the FBI has confirmed that they only named Laundrie as a person of interest for Petito's death, and so a manhunt still undergoing to locate the 23-year-old man who presumptively killed Gabby Petito around Aug. 27, which is about the date authorities believe her cellphone was shutdown.
Meanwhile, the attorney of Brian Laundrie's family stated that his client is only a person of interest and that no guilty has been found against him.
"Gabby Petito's death at such a young age is a tragedy. While Brian Laundrie is currently charged with the unauthorized use of a debit card belonging to Gabby, Brian is only considered a person of interest in relation to Gabby Petito's demise."
Up to this point, it is unclear how Petito's strangulation occurred. So far, preliminary results from law enforcement officials indicate that Gabby Petito died of either manual strangulation or ligature strangulation, as stated in an article by the 'Health' magazine on their website.
UPDATE on Oct. 21, 2021
After more than a month missing, human remains of Laudrie's body were found at the T. Mabry Carlton Jr. Memorial Reserve. Federal officials stated in a press release that the comparison of dental records belongs to those of Brian Laundrie.
As reported by "The Sun" the largest Britain's newspaper, Laundrie could have killed himself near a creek where he knew he would then be eaten by an alligator. The speculation comes after Brian Laundrie shared an eerie image of an alligator attacking a man on Pinterest.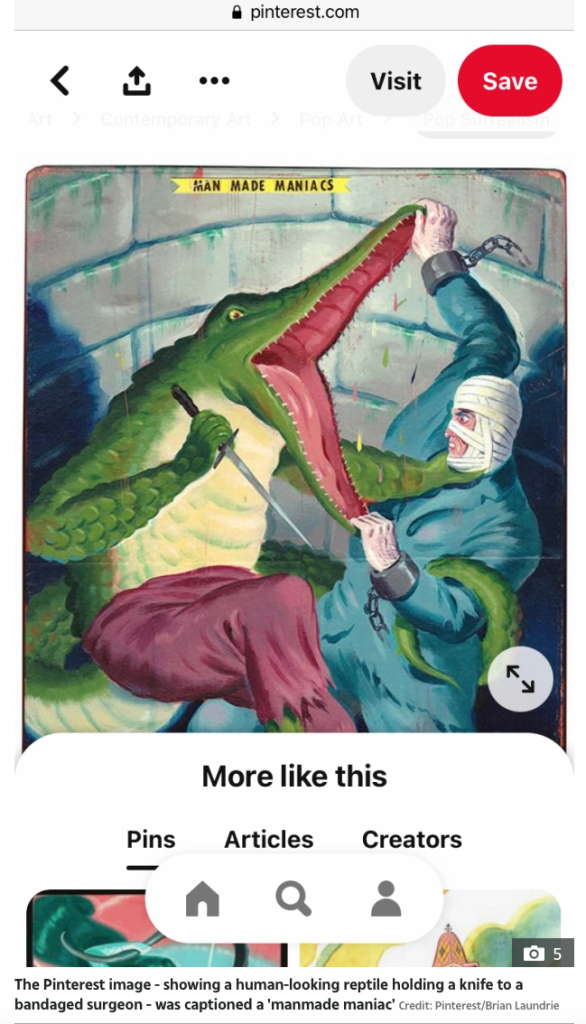 Last updated on October 21, 2021 by Ramón Warini