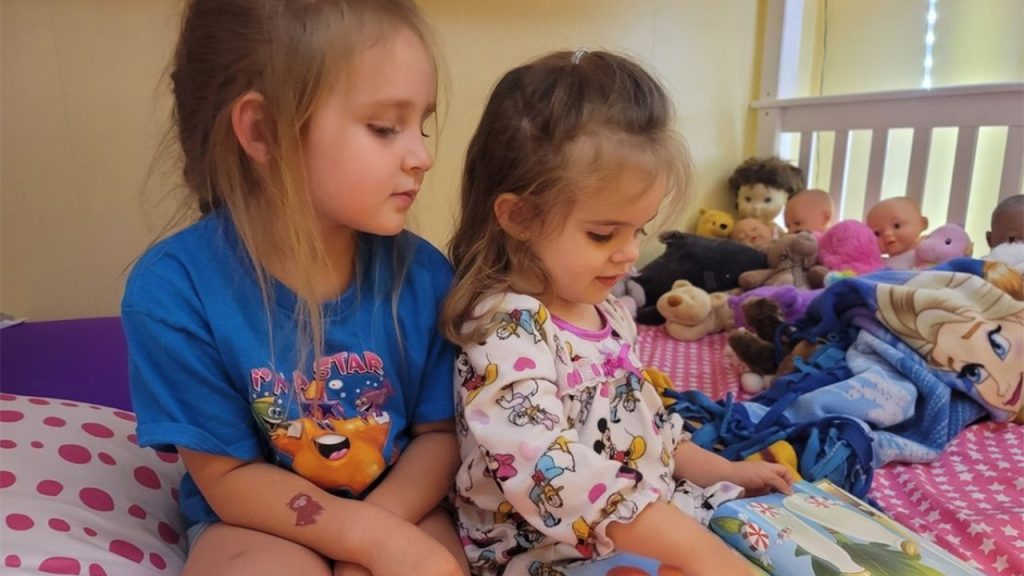 Two girls reading books from Dolly Parton. Photo: Amanda D. / Instagram.
The multinational free books program, better known as Dolly Parton's Imagination Library, reminds all parents in Arkansas that they can sign up for their children up to 5 years of age to receive a free book every month.
The six-year-old campaign that began in 2017 in Carroll County, has registered almost 1,800 children in the region, and mailed out about 38,000 textual learning books.
Dolly Parton's Imagination Library Treasurer and member board, Peggy Lodewyks, believes Hispanic children should maintain their heritage and culture, especially if they are born in a country where their parent's language is not English.
"It's important to increase the number of bilingual books and an emerging Spanish readership pool," Peggy said. "It's important for Latinos to know that the library is free and books can be borrowed, and there are books for all ages and for all interests".
Peggy acknowledges that the foundations' most important mission is to motivate children to dream and learn more, but above all, to preserve their passion for reading these books.
The free book campaign is not only for local children, it also promoted their textbooks in different countries such as; Australia, Canada, England, and the Republic of Ireland.
According to Peggy, in 1995, she emotionally launched the first effort of Dolly Parton's Imagination Library from her home state of Tennessee, where she began benefiting many children in her county.
Peggy said that 1 in 10 children in the United States has received at least 1 book through this program, and more than 206,613,106 books have been given away to children around the globe.
As of today, they have registered more than 2,365,988 children globally since the beginning of this adventure that promotes literature.
Worth to mention that the initiative could not have been accomplished without the contributions of many local organizations and school districts.
Peggy assumes that the true heroes of this story, are those who have embraced a dream of raising millions of dollars every year to make sure children have every single opportunity to succeed by reading books and learning from them.
The organizations involved in the Dollywood Foundation pay $26 dollars a year for each child who enrolls in the program, and so, Peggy knows that without Dolly Parton's Imagination Library program, it would have cost $230 per year for each child enrolled.
"When I first heard about Imagination Library, I thought it sounded like a fantastic program, but then I found out it wasn't offered in our area, and soon after our local Rotary Club had helped bring Imagination Library to our county," Ashley Stouten, a mother of one boy who has benefited from the program. "My now five-year-old son has been getting books since he was six months old. That's when we started reading every night and no bedtime will do without a story."
Like Ashley, many mothers could live far from a library that participates in the program, but the good thing about it is that the books are mostly mailed, which makes it easier and more convenient for parents.
"This is special because the books are coming in the mail from Dolly Parton," Ashley said. "As a parent, I fully endorse this program and tell anyone with children to take advantage of it, as books can be expensive and trips to the library aren't always possible."
Ashley also mentioned that the Imagination Library gives kids their own little bookstore that they can call their own, and far from that, the foundation is dedicated towards the little ones, to make sure they have books and topics to choose from, like; coloring books, learning how to read better, practicing mathematics, getting to learn about history, geography and more.
So Peggy sent a message to all parents who live far away or those who cannot visit a participating library, she said that they can visit the link below to register their children under the age of 5 and begin to discover their talent in Spanish literature. https://imaginationlibrary.com/check-availability/.
Last updated on April 30, 2023 by Ramón Warini