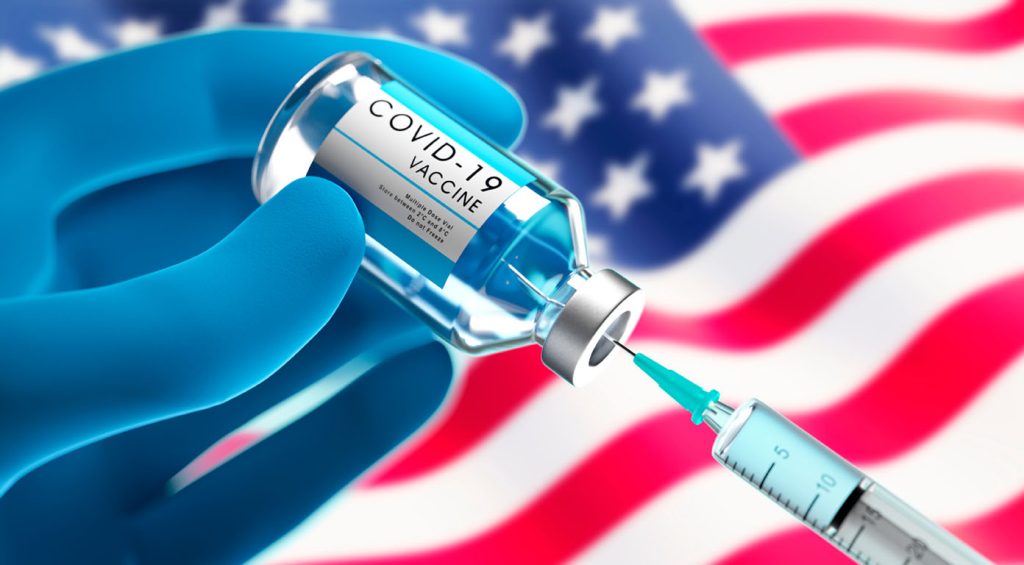 Third dose is needed, HHS says. Credits: eterschreiber.media / Shutterstock
The Biden administration announces a third dose to defeat the surge of the Delta variant that circulates throughout the nation, threatening the efforts already made to mitigate the pandemic.
A few weeks ago, from the White House press room, President Biden remarked that a third dose was not necessary unless scientists confirm based on medical researches.
"I also know many of you are wondering if you'll need a booster shot to add another layer of protection. As of now, my medical advisors say the answer is no. No American needs a booster now," said President Biden.
Nevertheless, the Department of Health and Human Services wrote in a statement based on the opinion among experts from the CDC, the FDA, the NIAID, the NIH, and others, that a booster dose is necessary to extend protection to the population.
"We are prepared to offer booster shots for all Americans beginning the week of September 20 and starting 8 months after an individual's second dose," the statement said. "At that time, the individuals who were fully vaccinated earliest in the vaccination rollout, including many health care providers, nursing home residents, and other seniors, will likely be eligible for a booster."
The medical field understands that none of the vaccines in the world are made for permanent immunity, and that is why the booster dose is required to prolong human immunity for much longer and thus be able to continue with the medical advances to develop an antigen that is much more effective.
According to the HHS statement, those who already received the second dose of Pfizer BioNTech and Moderna will be eligible for the booster vaccine starting September 20, and so the medical sector and nursing homes will be first on the line following with the rest of the population.
The statement also said scientists are working to administer another dose of the Johnson and Johnson vaccine in a near future.
According to Johns Hopkins University, 51 percent of Americans are fully vaccinated with both doses of the Pfizer and Moderna pharmaceuticals.
Last updated on December 18, 2022 by Ramón Warini