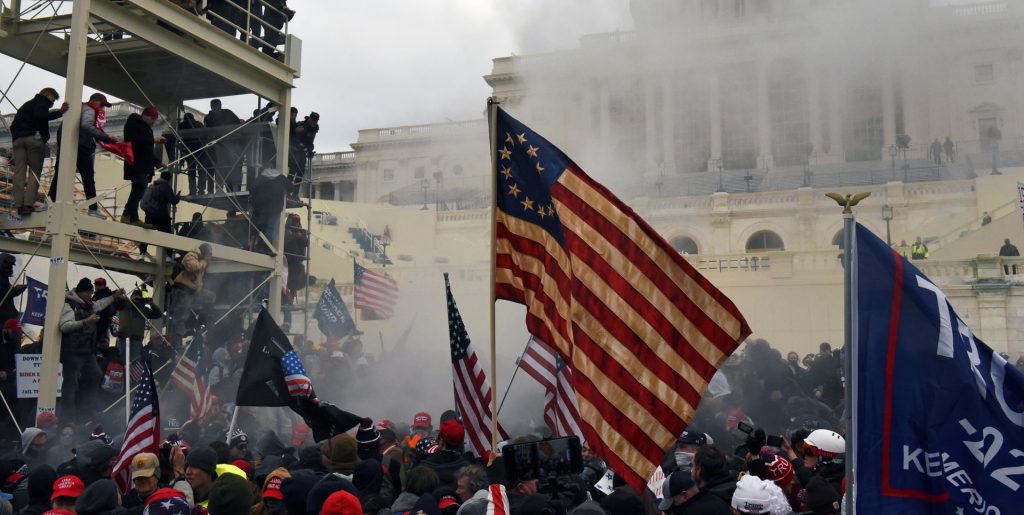 Insurrectionists at Capitol Hill on January 6, 2021. Photo: Stephanie Keith/Reuters
Unprecedented chaos erupted at the U.S. Capitol after President Trump supporters breached the security building, trying to stop President-elect Joe Biden's certification hosted by Vice President Mike Pence on Wednesday.
The thousands of rioters were fed by Trump's incendiary remarks one day before the assault, in which he incited his followers to go to Capitol Hill and take back at any cost, what he already legally lost in November.
"We are going to walk down to the Capitol, and we are going to cheer on our brave Senators, Congressmen, and women," said President Trump. "And we probably not going to be cheering so much for some of them, because you will never take back our country with weakness, you have to show strength and you have to be strong."
According to the Washington DC Police Department, five people have died in relation to the Capitol Hill invasion, including Capitol Police officer Brian D. Sicknick, 42, who passed away around 9:30 p.m. on Thursday. The officer suffered severe physical injuries when he engaged with the mobs.
Tragically, 4 individuals lost their lives yesterday:

35 y/o Ashli Babbitt of Huntington, MD died of a gunshot wound.

34 y/o Rosanne Boyland of Kennesaw, GA; 55 y/o Kevin Greeson of Athens, AL; and 50 y/o Benjamin Phillips of Ringtown, PA all suffered medical emergencies.

— DC Police Department (@DCPoliceDept) January 7, 2021
Also, an Air Force veteran identified as 35-year-old Ashli Babbitt, of Huntingtown, Maryland, was shot by Capitol police during the assault at the chamber but later the U.S. Capitol Police confirmed dead at the hospital.
Three other people died due to medical complications and they were identified as 34-year-old Rosanne Boyland, of Kennesaw, Ga., 50-year-old Benjamin Phillips, of Ringtown, Pa., and 55-year-old Kevin Greeson, of Athens, Alabama.
During the assault, lawmakers searched for a safe place to protect their lives. Meanwhile, Donald Trump Jr. and his family members celebrated the state coup incited by his father who enjoyed watching the national news broadcast.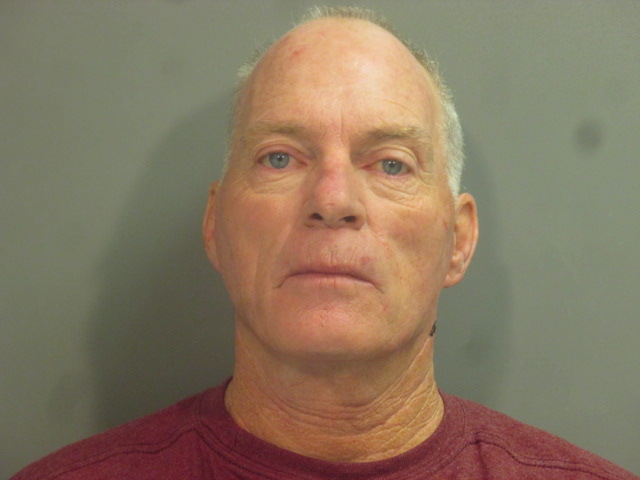 According to DC Metro Police, 82 people have been arrested since January 6 when the insurrection took place at Capitol Hill.

Among those is Richard Barnett, 60, who invade Speaker of the House Nancy Pelosi's office by putting his foot on her desk and stealing an envelope. Barnett, of Gravette, Ark., is known by "Bigo" and has supported the white nationalism movement.
Barnett Richard, arrested by the FBI after vandalizing Speaker of House Nancy Pelosi's office.
Photo: Washington County Sheriffs
A second pro-Trump protester well easy to identify is Jacob Anthony Chansley, 32, of Arizona, also known as Jake Angeli. He was wearing horns and a fur coat with his face painted out and carrying an American flag when he unlawfully entered the federal building.

In a press release from the United States Department of Justice, Jake was arrested on Saturday and now faces federal charges along with dozens of more riots.
Jake Angeli, but many know him as QAnon Shaman, confronted with U.S. Capitol police.
Photo: Mike Theiler/Reuters
Meanwhile, Speaker Nancy Pelosi vowed to either impeach or apply the 25th amendment on Donald Trump due to his incendiary comments to promote the assault at Capitol Hill.
"In calling for this seditious act, the president has committed an unspeakable assault on our nation and our people," Pelosi said at a press conference at the Capitol on Thursday. "I joined the Senate Democratic leader in calling on the vice president to remove this president by immediately invoking the 25th amendment."
In spite of that, she remarked that if the vice president and people of the Cabinet do not act quickly, Congress will take matters immediately to move forward with the impeachment process charging President Trump with one article, as to 'incitement of insurrection.'
If that is the case, then the outgoing president could be punished under 18 U.S. Code § 2383 which reads: "Whoever incites, sets on foot, assists, or engages in any rebellion or insurrection against the authority of the United States or the laws thereof, or gives aid or comfort thereto, shall be fined under this title or imprisoned not more than ten years, or both; and shall be incapable of holding any office under the United States."
In accordance with Democratic Rep. Jason Crow, at least 25 domestic terrorism cases have been opened regarding the Capitol riots. The information was given in a telephone call from Army Secretary Ryan McCarthy in which he describes that Molotov cocktails and explosive devices were found inside the building.
The media coverage also shows evidence from a guy carrying flex cuffs used by law enforcement, that could potentially describe as an intention to place lawmakers under hostages. In relation to that, Forbes reported that two guys were arrested by the FBI.
In addition to that, a noose hanging outside the U.S. Capitol was placed by the insurrectionists as they were chanting "hang Mike Pence, hang Mike Pence" in retaliation of VP opposition to certified President-elect Joe Biden's electoral votes.
Last updated on January 11, 2021 by Ramón Warini